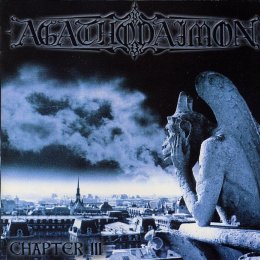 Ahh.. What a relief it was to discover that I liked this CD... After so many other bands came out with progressively worse music from album to album, Agathodaimon comes through excellently with this third one, surpassing their previous two installments. Chapter III is easily the most professional sounding one they've made. It is easy to imagine the band up on the stage wearing a suit & tie arrangement. Guitars sound more raw.. stronger.. good. Everything sounds perfect, unlike the ultra-trebley 'Blacken the Angel' and the ultra-muddy 'Higher Art of Rebellion'. The music is amazingly well made from beginning to end... I don't think there's a song I don't like. The clean vocals are well placed, and generally add sort of a narrative feeling to a song. The vocals that used to annoy me so much are now a lot easier to listen to. Melody is everywhere here, from background to fore, to separate instruments in their own, and in the intermissions.. all of it good. There is only one song that I consider to be of questionable quality.. Sacred Divinity.. where the only thing wrong with it is how slow and repetitive it is compared to the rest of the CD. I'll chalk it up to experimentation and call it still worth listening to.
---
Playing Time: 42:54 Tracks: 9 Favorite: 1, 2, 3, 4,5
Kristian Kholmannsiehner and Agathodaimon/Nuclear Blast ©2001

Tracklist:
1. An Angel's Funeral
2. Spirit Soldier
3. Paradise Beyond
4. The Ending of Our Yesterday
5. Past Shadows

6. Yesterday's Reprise
7. Departure
8. Sacred Divinity
9. Burden of Time


Lineup:
Akaias
Sathonys
Hyperion
Marko T.
Matthias R.
Christine S.

Vocals
Guitars
Guitars
Bass
Drums
Keys
---
"I see you stand before me in a mist that does not fold, Your eyes are full of tears, and your fingers long and cold, About my neck - caressing your arms you genly ply, And it seems you want to speak to me yet only sigh.
The shadows of the past swift stream across life's floor, The tale of all times, nothings that now exist no more, While the wind with clumsy fingers softly fumbles at the blind, And sadly spins the fibre of the story in my mind..."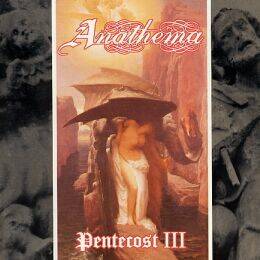 Anathema is one of those bands that keep changing their style with every CD, and still manage to keep it from the first through the last. As a matter of fact, far as I know they are the ONLY band to do that. Paradise Lost may be another one, but I don't listen to too much of them. Pentecost III is the earliest Anathema that has ever been sold in stores (in America). And I still had to special order it. The thing is less than 40 minutes long in total...with 5 tracks. The ones I like are 1,3, and 5. The vocals are mostly Darren White whining. A little screaming. A little grunting. Mostly whining. The music starts out slow as all heck and after about 3 and a half minutes (for each song) it picks up pretty good. The production is a little over-bassed, but it's better than some other CD's I listen to.
---
Playing Time: 41:21 &nbsp Tracks: 5 &nbsp Favorite: 1, 3, 5
Anathema/Peaceville, Fierce

Tracklist:
1. Kingdom
2. Mine is Yours to Drown In
3. We, the Gods

4. Pentecost III
5. Memento Mori

Lineup:
John J. Douglass
Vincent Cavanagh
Duncan Patterson
Daniel Cavanagh
Darren J White

Drums
Guitars
Bass
Guitars
Voice
---
"So you can end it...Or we will"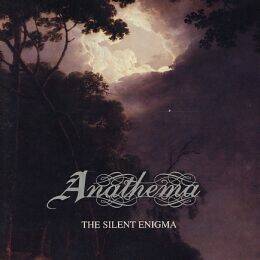 This is the first Anathema I bought. I had heard nothing about them. I got it because of the picture on the front cover, combined with the Fierce label. It got me curious how something so peaceful could be in a label meant only for the heaviest of the heavy. So I listened to it on my way back from the store. I didn't like it one bit. I listened to it again, and I liked it a little. Then the more I listened to it, the more I liked it. The more I wanted to listen to it. The sound is much sharper than Pent III. The vocals are kind of screaming/grunting (Darren White is no longer with them...he was replaced by their guitarist, V. Cavannagh). I like them for the most part. The lyrics are some sort of confused poetry. You can read a sample at the bottom. The music seems more planned, less spontaneous than most other music (Limp Bizkit included). Some songs are based off of a simple 6 or 7 note melody, and build off of that. There's a lot of experimentation going on, with female vocals, guitar strums, and some industrial sounds. This is easily my favorite Anathema CD.
---
Playing Time: 54:37 &nbsp Tracks: 9 &nbsp Favorite: ALL except 2
Anathema/Peaceville

Tracklist:
1. Restless Oblivion
2. Shroud of Frost
3. ...Alone
4. Sunset of Age
5. Nocturnal Emission

6. Cerulean Twilight
7. The Silent Enigma
8. A Dying Wish
9. Black Orchid

Lineup:
Vincent Cavanagh
Duncan Patterson
Daniel Cavanagh
John Douglas

Vocals, Guitars
Bass Guitar
Guitars
Drums, Percussion
---
"Fallen am I, In the solitude of a broken promise....I cried alone. My empyrean is a scar, From the memory of her beautiful life, Forever was her name. Fulfillment lost in a lifetime of regret, Ornate peace would cover me, As I would die now....For one last wish"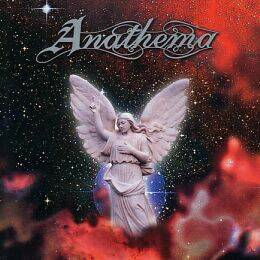 Here there is a complete makeover of the music. It went from dark, gloomy, Gothic type stuff to a Poppy kind of alternative metal. Sometimes when I play it around friends I get asked if it's Pink Floyd. I guess it sounds like them. But now there's shaky singing (reminded of Bambi on ice) being tried. The CD as a whole sounds real good, but lacks refinement. Each song is different from the other (just like I forgot to mention in The Silent Enigma), with something special in each. It's got some catchy tunes, but I miss what they came from. That was more distinctive. The passion is still here at least.
---
Playing Time: 57:55 &nbsp Tracks: 12 &nbsp Favorite: 1,2, 5, 7, 9
Tony Platt/Peaceville, Mayhem

Tracklist:
1. Sentient
2. Angelica
3. The Beloved
4. Eternity (pt. I)
5. Eternity (pt. II)
6. Hope

7. Suicide Veil
8. Radiance
9. Far Away
10. Eternity (pt. III)
11. Cries On the Wind
12. Ascension
Lineup:
Vincent Cavanagh
Daniel Cavanagh
Duncan Patterson
John Douglass

Vocals, Guitars
Guitars
Bass Guitar
Drums
---
"Trapped in time, A miracle of hope and change, A swirling mass, no mercy now. If the truth hurts, Prepare for pain"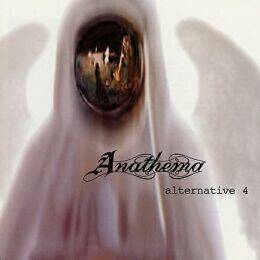 I knew I shouldn't have bought this one. Here Anathema takes a turn for the bad. Ultra clean production, ultra clean singing, ultra clean and perfect piano playing, and guitar playing, and drumming. So what's wrong? It's too soft. To easy listening. Vincent Cavannagh seems to pronounce his Irish accent a lot stronger on purpose. What makes it worse is that it's most of thier fans' favorite album. So what's wrong with me? I just don't like it. It's too gay for me. Sorry.
---
Playing Time: 44:56 &nbsp Tracks: 10 &nbsp Favorite: 2,3
Kit Woolven/Peaceville, Mayhem

Tracklist:
1. Shroud of False
2. Fragile Dreams
3. Empty
4. Lost Control
5. Re-Connect

6. Inner Silence
7. Alternative 4
8. Regret
9. Feel
10. Destiny
Lineup:
Vincent Cavanagh
Duncan Patterson
Daniel Cavanagh
Shaun Steels

Voice, Guitar
Bass
Guitars
Drums
---
"It's killing you. You're killing me. I'm clinging on, To my sanity, All I need is a short term remedy, Come and hide me from this terrible reality..."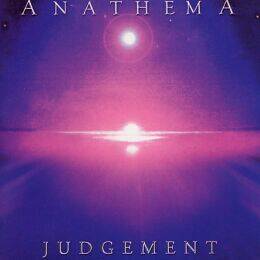 After the disappointment of their last CD, I figured this one had to be better. The first song is great. Every one after that I didn't really like. At least they seemed to be coming off of their Hanson high. Less piano work, more guitaring. Still singing. It's a little bit more raw sounding, though. So needless to say, I haven't listened to it that much.
---
Playing Time: 56:56 &nbsp Tracks: 13 &nbsp Favorite: 1
Kit Woolven/Koch Records

Tracklist:
1. Deep
2. Pitiless
3. Forgotten Hopes
4. Destiny is Dead
5. Make it Right
6. One Last Goodbye

7. Parisienne Moonlight
8. Judgement
9. Don't Look Too Far
10. Emotional Winter
11. Wings of God
12. Anyone, Anywhere
13. 2000 & Gone
Lineup:
Vincent Cavanagh
Daniel Cavanagh
John Douglass
Dave Pybus

Vocals, Guitar
Elec. & Acoustic Guitars, Keys
Drums
Bass
---
"All the hate that feeds your needs, All the sickness you concieve, All the horror you create, Will bring you to your knees"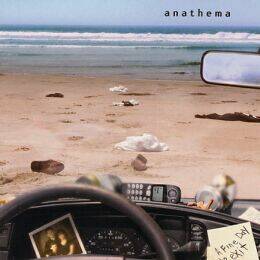 I had money burning a hole in my pocket at the time I bought this one. I figured I had all of their other CD's (with a couple of exceptions that are currently unavailable to me), why not get their newest one, and from looking at the title, probably their last. Well, guess what. I actually like it. From beginning to end I've listened to it many times over. There's a couple of songs that I'm sure if played on the radio would make them very popular here. Unfortunate as it is, this is the last CD I bought from Musik Hut, the only place in the United States that sells good music. Since then I've moved 400 miles North of it. The genre they have come up with for it is "Acoustic Rock". Pretty accurate, I think. Even my girlfriend said she liked it.
---
Playing Time: 62:33 &nbsp Tracks:9 &nbsp Favorite: 1, 2, 7
Nick Griffiths/Koch Records

Tracklist:
1. Pressure
2. Release
3. Looking Oustide Inside
4. Leave No Trace
5. Underworld

6. Barriers
7. Panic
8. A Fine Day to Exit
9. Temporary Peace
Lineup:
Vincent Cavanagh
John Danny Les
Dave Pybus
Dan Cavanagh (unclear)

Vocals, Guitars
Drums, Keys (?)
Bass
Guitars(?)
---
"Mouth tastes of sick, my stomach twisting inside, everything's wrong, and I can't get away, the gravity of fear, you can feel it coming near, it's coming straight for you, it will twist and drag you down. I don't care where you go - you won't get away from me, black as the night is day filled with no sympathy."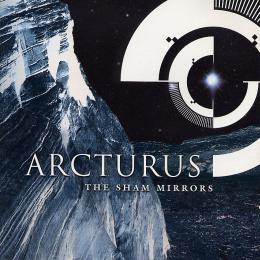 I bought this one while in Phoenix, AZ just because it was there and it had a big 'Import' sticker on it. I heard an older Arcturus song on a compilation CD which lead me to search out and buy the CD that came from, and was disappointed and frustrated due to the keyboards drowning out the Black Metal-ish music. I wasn't expecting to like this one as much as I do. It starts out pretty good.. calm and fast. I was a little wierded out by the way the singer sings his 'ooohs' (it's very high pitched.. almost like he yodels) but other than that (and track 6's rough vocals)the voice is clear and pleasant. The whole CD is a mixture of keyboards, guitars, techno, excellent drumming, and piano. As far as general music goes, this is definitely only for the open-minded. There are parts in songs that will have you scratching your head thinking "What the .. was he thinking?" and others that will make you think a genius was behind it all. I'm pretty surprised it made it all the way to an actual popular music store shelf here in the U.S.
---
Playing Time: Tracks: Favorite: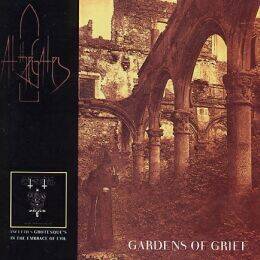 This is the first CD of At the Gates. I payed 20 bucks to import it just for the purpose of adding it to my collection. Then the double CD came out with it, and Grotesque on it, and I bought that too. There's nothing special about it really. Four songs. Bad production. Typical death metal sound of the early ninetys.
---
Playing Time: 19:42 &nbsp Tracks: 4 &nbsp Favorite: None, really
Tomas Skogsberg/Black Sun, Century Media

Tracklist:
1. Souls of the Evil Departed
2. At the Gates
3. All Life Ends
4. City of Screaming Statues
Lineup:
Tomas Lindberg
Anders Bjorler
Alf Svensson
Jonas Bjorler
Adrian Erlandsson

Vocals
Guitars
Guitars
Bass
Bass
---
"It is cold out here, And lonely is my journey, I walk the trail of broken souls, The darkest path through infinity. Far behind my body rot, for me no more tomorrow, Fear or pain I know not, and yet I am filled with sorrow. I am At the Gates."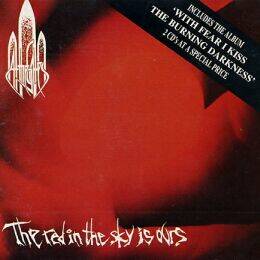 The Red in the Sky is Ours. The title isn't the only thing complicated about this CD. The music is pictured in my head as being a mess of rusty wire laying in a puddle of mud. It could be something great if not for the horrible, horrible production. Ignoring this flaw, I notice the guitars weaving in and out of each other, one in the left speaker, one in the right. They'll play two completely different storys, while at the same time getting the timing between them right on. Then there's the occaisonal violin doing it's own thing. I've read many reviews about this CD. There was only one that acclaimed it as the best thing At the Gates came out with. I only see a little of what that guy heard in it...but I don't have the patience to sort through all those rusty wires to find it. I'm sure it's a masterpiece in musical creation...But the production is so bad you just can't tell. I've actually E-mailed Children of Bodom, requesting them to do a remake of any of the songs here. I've gotten no reply :(
---
Playing Time: 45:57 &nbsp Tracks: 10 &nbsp Favorite: 1, 8
At the Gates/Peaceville

Tracklist:
1. Red in the Sky is Ours
2. Kingdom Come
3. Gardens of Grief
4. Within
5. Windows

6. Claws of Laughter Dead
7. Neverwhere
8. The Scar
9. Night Comes, Blood Black
10. Screaming Statues
Lineup:
Anders Björler
Alf Svensson
Tomas Lindberg
Adrian Erlandsson
Jonas Björler
Jesper Jarold

Guitars
Guitars
Vocals
Drums
Bass
Violin
*NOTE: Song titles adjusted so text would line up properly*
---
"Empty streets fill my mind, Autumn has come to numb me blind, The end it reaches out to me, My soul still calling to be free. I want the energy I breathe, To clear their poisoned minds, The energy I am, To end their pointless lives"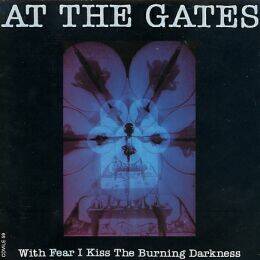 Ahhh...My second favorite. The production is still bad, but not so bad I can't enjoy the music. Each of the first five songs are pretty good. After that it's almost a thrash fest, with the exception of the title track. Primal Breath (track 5) is composed of about 15 different songs. It's surprising how well it comes out. It still energizes me everytime that double-bass kicks in about halfway through. There's a couple of good guitar solos. There isn't as much experimentation here as there was in the former CD, but there's enough there to know they haven't quite found their groove yet. They still have one guitar representing each of the left and right speakers, which I think is great. Makes it easier to hear how much work went in to creating each song. Vocals are now sounding distinct from other death metal bands. Raw, panicky screaming. The grunter from Dissection makes a cameo in a couple of songs too.
---
Playing Time: 45:40 &nbsp Tracks: 11 &nbsp Favorite:1, 2, 3, 4, 5, 9
Tomas Skogsberg/Peaceville

Tracklist:
1. Beyond Good and Evil
2. Raped by the Light of Christ
3. The Break of Autumn
4. Non-Divine
5. Primal Breath
6. The Architects
7. Stardrowned
8. Blood of the Sunsets
9. The Burning Darkness
10. Ever-Opening Flower
11. Through the Red
Lineup:
Anders Björler
Martin Larsson
Tomas Lindberg
Adrian Erlandsson
Jonas Björler

Guitars
Guitars
Vocals
Drums
Bass
---
"Look, the herons, in the greenbilled water, Their wet ash wings wear medallions of patience, We drift on...We have stories as old as the great seas, breaking through the chest, Flying out the mouth, Noisy tongues that once were silenced, All the oceans we contain coming to light"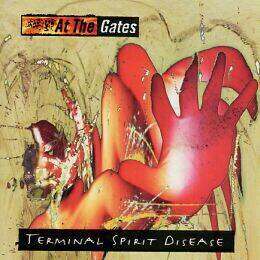 Starts out with a violin playing a sweet little anthem, builds slowly by adding double bass, and then rhythym guitars, and then the violin is gone for the rest of this short, respectable CD. Frederik Nordstrom steps in and mixes and basically produces. However this is the worst sounding CD I've heard with his name on it. Despite that, At the Gates attempts to establish that the end of the world is near, and there's nothing we can do to stop it. Screaming about napalm, nuclear bombs, and drugs. About the loss of Faith, the progress of the human mind crashing into itself. Actually this is all mentioned in the first song. There are 6 studio tracks and 3 live tracks. One of the latter includes "With Fear I Kiss the Burning Darkness", which is of course just awesome. I can't imagine how they stretch thier fingers that fast for music of that type.
---
Playing Time: 34:57 &nbsp Tracks: 9 &nbsp Favorite: 1, 2, 3, 4, 8
Fredrik Nordstrom/Peaceville

Tracklist:
1. The Swarm
2. Terminal Spirit Disease
3. And the World Returned
4. Forever Blind
5. The Fevered Circle


6. The Beautiful Wound
7. All Life Ends (live)
8. The Burning Darkness (live)
9. Kingdom Gone (live)
Lineup:
Anders Björler
Tomas Lindberg
Martin Larsson
Jonas Bjorler
Adrian Erlandsson

Guitar
Vocals
Guitar
Bass
Drums
---
"Catch fire, just like a living disease, Unholy desire-A world on it's knees, Our burning minds they are ridden of hope, In a dreaming utopia-DEAD ON DOPE. A generation of obscenities, We have lost our faith to our own creativity, What is evil but good, tortured by it's own hunger and thirst?"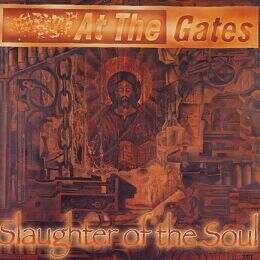 The CD that started it all. Everything about it couldn't be better. Especially the production (F. Nordstrom again). Thankfully, even though it's hard to tell, they still have a guitar dedicated to each speaker. From the first song to the last is a non stop (I'm lying...there's an intermission on track 5 and an outro on 11) barrage of heavy metal crashing into heavy metal...the essence of the genre (If you disagree, then it's because you don't know it). Tomas Lindberg sounds his best, and yet still manages to be ugly. The drums are hard hitting, constantly changing from one style to the next. And the guitars match it beat for beat. The music is not as complex as Red in the Sky, much less The Burning Darkness...but it still has plenty of variety. Just one song...Under a Serpent Sun..has more songwriting in just 3:45 than most hour long ALBUMS do. I've been sitting here for ten minutes trying to find words on how great every aspect of this CD is...but woe is me...for I am at a loss. It may just be impossible. Then I wont feel so bad. This is the last installment to ATG's legacy. May they rest in peace.
---
Playing Time: 34:13 &nbsp Tracks: 11 &nbsp Favorite: ALL
Fredrik Nordstrom/Earache

Tracklist:
1. Blinded by Fear
2. Slaughter of the Soul
3. Cold
4. Under a Serpent Sun
5. Into the Dead Sky
6. Suicide Nation

7. World of Lies
8. Unto Others
9. Nausea
10. Need
11. The Flames of the End
Lineup:
Tomas Lindberg
Anders Björler
Martin Larsson
Jonas Björler
Adrian Erlandsson

Vocals
Lead Guitar
Rhy. Guitar
Bass
Drums

---
"Humanity-the living end, a walking disease. Beyond good and evil, the flesh that never rest. The flames of the end inside us rest"
Basically a "Best of" CD. It has a couple of lame videos, and a couple of demo songs. I ordered it hoping it to have those other hard to find songs that can only be found on Napster (like the Captor of Sin cover song), but nope. It's still good to have.
---
Playing Time: 58:46 &nbsp Tracks: 15
Peaceville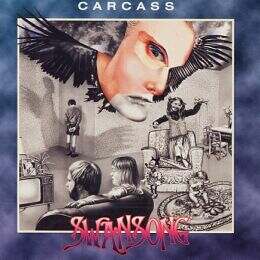 Link goes to fansite, since there is no official one
I Bought this along with Slaughter of the Soul. I liked it a lot when I first listened to it. After that it started sounding kind of bland. It is a lot different from what could be considered Death Metal. The vocals are the only thing distinguishing it from Classic-type rock. It has a few really good guitar solos, especially in songs like Firm Hand, and Keep on Rotting. The production is top-notch. It has just enough bass not to be too much, instruments sound clear and have a certain acuteness. The music itself has the same sound from beginning to end, but is a moderate good throughout. Unfortunately this is the last CD to come from this band. I don't know why they stopped, but then I don't know a lot of things. I have a couple of Carcass's other CD's... Their older stuff is a lot different from what you can hear here. It's hard to believe it's the same band.
---
Playing Time: 49:42 &nbsp Tracks: 12 &nbsp Favorite: 1, 3, 9, 10
Colin Richardson/Earache

Tracklist:
1. Keep on Rotting
2. Tomorrow Belongs to Nobody
3. Black Star
4.Cross My Heart
5. Child's Play
6. Room 101

7. Polarized
8.Generation Hexed
9. Firm Hand
10. R**k the Vote
11. Don't Beleive a Word
12. Go to Hell

Lineup:
Ken Owen
Bill Star
Carlo Regadas
Jeff Walker

Drums
Guitar
Guitar
Bass & Vocals
---
"Consumer or consumed your life is cheap, Economic salvation in sweatshops returned from the east, Despair the only quality of strife, A reason for existance, If you can afford the price, If the price is right"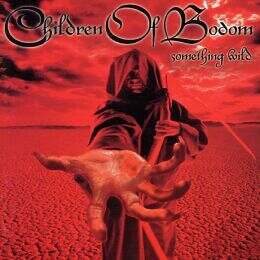 I found out about this CD from reading in a local newsletter, The Record Exchange (a music store located about North Carolina), comparing the vocals to At the Gates'. It also said nothing but good things about it after that. So I went to buy it from there. Guess what? They don't have it. So I go to order it. Guess what? It's not on their computer database. "But it's in your newsletter!" I exclaim. Apparently Nuclear Blast (their publisher) has problems hooking up with distributors in the U.S. So I go from popular place to popular place(e.g. Blockbuster Music-at the time, Camelot-at the time) and NOBODY has the means to order it. They look at me like I'm crazy for looking for something other than Metallica or Limp Bizkit. So I see this little music store tucked away in a run-down strip mall. Musik Hut. Gothic; Metal; Trance and other genres of obscure music were posted about the sign. I look in there and gues what? There's two copies on the shelf. So I buy one (and then the other one 'cause it got scratched up real bad). So I listen to it on my way back from the store (like I do with most new CD's). It was so fast paced and jumbled up I didn't know if I liked it or hated it. I wanted to like it. It took me no less than 50 listens to figure that out. Children of Bodom nearly matches At the Gates in terms of music complexity, albeit MUCH better sounding. There's a lot of ultra fast drumming (and everything else for that matter), so if that's not your thing then don't bother. But if you've read this far, then it must be your thing and you should not hesitate to haul ass out of your cubby hole and order it from any popular music store. It's actually on the occaisonal shelve now. If not, then order it.
---
Playing Time: 36:00 (includes 3 minutes of silence) &nbsp Tracks: 8 &nbsp Favorite: ALL
Ansio Kippo/Nuclear Blast, Spinefarm

Tracklist:
1. Deadnight Warrior
2. In the Shadows
3. Red Light in my Eyes I
4. Red Light in my Eyes II

5. Lake Bodom
6. The Nail
7. Touch Like Angel of Death
8. Eight Secons of Silence
Lineup:
Henkka Blacksmith
Jaska Raatikainen
Janne Wirman
Alexander Kuoppala
Alexi Laiho

Bass
Drums
Keyboard
Guitar
Vocals, Guitar
---
"I'd crawl through broken glass to you. And your name is written in my very flesh, With the knife I'm still longing to use"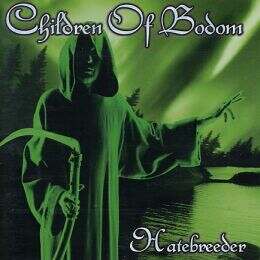 This one I liked a lot when I first listened to it. From then on the more I listen to it the less I like it. It's kind of wierd, because each song seems to have two parts, one completely different from the other. There's a lot of annoying parts, and there's a lot of really great parts. A perfect example is 'Towards Dead End'. I can not stand the first half of it. But I love it from that part on. The music itself is a lot happier sounding than the lyrics, or the title of the CD for that matter. Kind of funny me thinks. Production is great. Almost too great. I read in an article in Metal Maniacs that they had to have looped some parts (like the drumming namely), because it sounded too synthetic. Sounds fine to me...Seeing a live video proved that for me (Like they'd ever hold a concert here-HA! I'd be the only one there). From what I can tell...they are now focusing on their sound more than their music. Where as Something Wild was a mouthful of Skittles, chewed up and spit out. It was colorful, ugly, but it still tasted good. Hatebreeder is unchewed Skittles. Laid out all in a neat little row...some are tasty, some aren't. But you can only eat one color at a time.
---
Playing Time: 38:10 &nbsp Tracks: 9 &nbsp Favorite: 2,3, 7, 8, 9
Ansio Kippo/ Nuclear Blast, Spinefarm


Tracklist:
1. Warheart
2. Silent Night, Bodom Night
3. Hatebreeder
4. Bed of Razors

5. Towards Dead End
6. Black Widow
7. Wrath Within
8. Children of Bodom
9. Downfall
Lineup:
Henkka Blacksmith
Jaska Raatikainen
Janne Wirman
Alexander Kuoppala
Alexi Laiho

Bass
Drums
Keyboard
Guitar
Vocals, Guitar
---
"I'm an outcast on the path of rebound, Everything is frail, I desolate, crush, and burn. I have chosen darkness to be my guide, War is in my heart, death is by my side."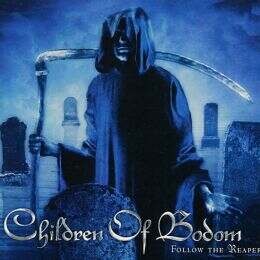 This was a CD I was looking forward to for a long time. It came out in Europe a full 4 months before the states. I read reviews, I looked at ratings. This was going to be a great experience. Heck, Peter Tagtgren produced it! I was slightly dissapointed. It would be AWESOME if not for some of the guitar solos. First of all it sounds like a keyboard. Second of all..even if it is a keyboard it doesn't match the rhythym. Remember that movie..."Back to the Future"? When Micheal J. Fox was jumping around with the guitar and the band was still playing the same beat as before in the background? No? Well...anyway...it's like that...for some of them. For others they are very....'childish' sounding. I don't quite understand that angle. I'm actually planning on burning the CD and editing out the solos that I don't like and putting it back on CD for my car. I'm tired of fast forwarding. Enough about that...The rest of it is very respectable. There's some good beats, melodies, and a couple of amazing solos (yes, I remember what I just said). Thanks to the Hypo man everything sounds wonderful. Vocals are more human sounding, you can tell they are REALLY playing the drums...everything.
---
Playing Time: 41:14 &nbsp Tracks: 10 &nbsp Favorite: 1, 3, 10
Peter Tagtgren/Nuclear Blast, Spinefarm

Tracklist:
1. Follow the Reaper
2. Bodom After Midnight
3. Children of Decadence
4. Everytime I Die
5. Mask of Sanity
6. Taste of My Scythe
7. Hate Me!
8. Northern Comfort
9. Kissing the Shadows
10. Hellion (US bonus)
Lineup:
Henkka Blacksmith
Jaska Raatikainen
Janne Wirman
Alexander Kuoppala
Alexi Laiho

Bass
Drums
Keyboard
Guitar
Vocals, Guitar
---
"The faint blaze of the candle of my life, slowly dying like a fire in a pouring rain. No sparks of hope inside, no shooting stars in my sky, on broken wings no flying high."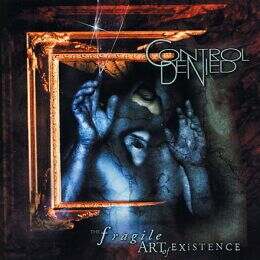 For those that don't know...this CD was sort of a side project of Chuck Shuldiner (now dead), the creator/maintainer of the band Death. He is famous for complexity and complication. A highly regarded guitarist and an inspiration for many. I bought a Death CD a while back...(the newer one...published by Nuke Blast..can't remember the name)..I liked a lot of it. My main problem was that the music didn't flow. The guitaring was fast and difficult sounding, but the music as a whole was lacking in rhythym. Control Denied is almost this same thing, except with clean vocals. Looking at the cover always gets the first track stuck in my head "You're face is hiding...Deep inside my mind..". I for the most part enjoy it...but I can only listen to it in small doses. Production is real good too.
---
Playing Time: 50:43 &nbsp Tracks: 8 &nbsp Favorite: 1
Jim Morris/Prophecies

Tracklist:
1. Consumed
2. Breaking the Broken
3. Expect the Unexpected
4. What if...

5. When the Link Becomes Missing
Believe
7. Cut Down
8. The Fraile Art of Existence
Lineup:
Chuck Shuldner
Shannon Hamm
Tim Aymar
Richard Christy
Steve DiGiorgio

Guitar
Guitar
Voice
Drums
Bass
---
"Every time it is the same three words, Every time the number speaks. And when you see me and you think I am there, You will know that it is just a dream"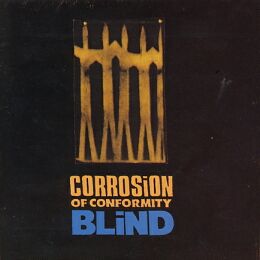 The first (semi) popular American band on the page. (Control Denied was the first). I bought this thanks to Martin Popoff's Guide to Heavy Metal. Compared them to Pantera if I remember right. Blind was the only CoC CD on the shelf..so it was the first I got. And it's my favorite of the next two. Like most of the ones that I like...some of the songs are straight up awful...and some are really, really good. There's some songs that start outstandingly and the rest of it is crap. However, if it starts out bad...it stays bad. The music is more moodsetting than it is catchy. It creates sort of a blue, cold, empty feeling I guess. Listen to Echos in the Well and see if you agree. The production could be a litte clearer. The vocals are good and smooth, yet annoying after a long period of time. I can't think of anything more to say about them...I think it's time for a break...Now let me think of some good lyrics..
---
Playing Time: 62:08 &nbsp Tracks: 16 &nbsp Favorite: 3, 5, 7, 12

John Custer/Columbia
Tracklist:
1. These Shrouded Temples
2. Damned for all Time
3. Dance of the Dead
4. Buried
5. Break the Circle
6. Painted Smiling Faces
7. Mine are the Eyes of God

8. Shallow Ground
9. Vote With a Bullet
10. Great Purification
11. White Noise
12. Echoes in the Well
13. ReMain
Lineup:
Karl Agell
Woody Weatherman
Pepper Keenan
Phil Swisher
Reed Mullin

Vocals
R & L Guitar
R & L Guitar
Bass
Drums
---
"There are those who find these times a crime, And those whose souls would never mind, or those who need to plant these seeds. Living in sin's been induced again, By beating the paths of downtrodden men, Or those who think they know their souls, Stab deep in their hearts and listen to the echoes.."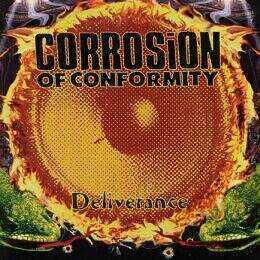 Deliverance is their most popular alblum. I've actually heard a song from it on the radio ("Clean my Wounds") many times. They kick Karl Agell off the band and decide that Pepper Keenan (thier guitarist) can do it better and cheaper. And in a sense they are right. There's a lot of acoustic instrumental songs (four I think)...showing how mellowed up on pot these guys are. Overall it's a good CD. I hardly listen to it, but it's not because it's bad...I just have better things to listen to. The music is fairly basic...You have your intro, your verse, your chorus, your verse, your chorus, your guitar solo, your chorus, and your outro. I believe this can be referred to a A,B,C,B,C,D,B,E. Or something like that. I see that format in most of the music that came out at that time...Nowadays it's A,B,A,B,A,B,A,B,A,A,A. Pretty crappy.
---
Playing Time: 54:25 &nbsp Tracks: 14 &nbsp Favorite:1, 3, and all instrumentals.
John Custer/Columbia

Tracklist:
1.Heaven's Not Overflowing
2. Albatross
3. Clean My Wounds
4. Without Wings
5. Broken
6. Broken Man
7. Senior Limipio

8. Mano De Mono
9. Seven Days
10. #2121313
11. My Grain
12. Deliverance
13. Shake Like You
14. Shelter
Lineup:
Pepper Keenan
Woody Weatherman
Mike Dean
Reed Mullin

Vocals & Guitar
Guitar
Bass
Reed Mullin
---
"I see the world through blood-shot eyes, Streets filled with blood from distant lies, the Dogs of War never compromise, nor time for rearanging, Help me Jesus, help me clean my wounds, he said he cannot heal that kind, Bleeding soul becomes a bitter mind, He said it happens every time.. Knock it down, that's how the story goes"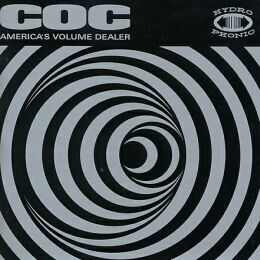 I should have known not to waste my money on this one from looking at how 'COC' (pronounced...cock?) was prominently displayed on the cover. But I did it anyway. This has got to be one of the worst CD's I own. Keep in mind I don't have the Limp Bizkit CD anymore (gave it to some hoodlum). I find it hard to believe that a band can 100% concentrate on sound and nothing else. Bad lyrics, bad music. Disgusting. Sounds great. The content is crap. Almost all of the songs are more repetitive than most Rap songs I've heard. Just horrible.
---
Playing Time: 45:48 &nbsp Tracks: 11 &nbsp Favorite: You kiddin me?
John Custer/Sanctuary Records ©2000

Tracklist:
1. Over Me
2. Congratulations Song
3. Stare Too Long
4. Diablo Blvd.
5. Doublewide 6. Zippo

7. Who's Got the Fire
8. Sleeping Martyr
9. Take What You Want
10. 13 Angels
11. Gittin' it on
Lineup:
Pepper Keenan
Woodroe Weatherman
Mike Dean
Reed Mullin

Vocals & Guitar
Guitar
Bass
Drums
---
"Who's got the fi-yah? Who's got the fi-yah? Who's got the fi-yah? Who's got the fi-yah? Who's got the fi-yah? Who's got the fi-yah? Who's got the fi-yah? Who's got the fi-yah? Who's got the fi-yah? "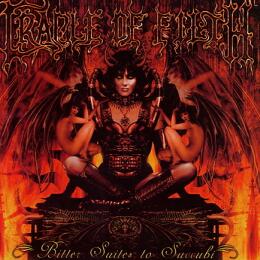 After hearing many, many, recommendations from people that like death metal I did not want to listen to/like about Cradle of Filth. Mainly because I thought their main focus was their image. Just look at their CD covers, fecksake. But after Adrian Erlandsson (At the Gates drummer) joined up with them...AND after I tried out a couple of their songs off of Kazaa, I decided to get their latest available. After all, I have seen them in every music store I've been in. It certainly does not disappoint. The music is well constructed. The vocals are varietic (three types/styles). And the sound has variety too. There's keyboards sounding in and out with the triplefast drumming and guitaring...the band has six members... I haven't bothered to read the lyrics yet...But I have a feeling I will at the end of this 'review'. There's only one song that I really, really like...the rest of it is good but not great. Those two songs I downloaded happened to be great. So be ready to see more of this band on this page in the next few months.
---
Playing Time: 49:36 &nbsp Tracks: 10 &nbsp Favorite: 2,3,4,5

Doug Cook/Spitfire

Tracklist:
1. Sin Deep My Wicked Angel
2. All Hope in Eclipse
3. Born in a Burial Gown
4. Dummer Dying Fast
5. No Time to Cry

6. The Principle of Evil Made Flesh
7. Suicide and Other Comforts
8. Dinner at Deviant's Place
9. The Black Goddess Rises II
10. Scorched Earth Erotica
Lineup:
Dani Filth
A. Erlandsson
Gian Piras
Martin Powell
Paul
Robin Graves

Vocals
Drums
Guitar
Keyboard
Bass
Guitar
---
"A darkened sky, The day that laughter died, Fell swiftly into the night, and stayed within Her sight, Staring at the knife. Oh, God how easy now to sacrifice, My life to have Her with me.."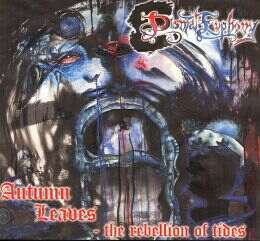 This isn't the only Dismal Euphony CD I own. But it's the only one you are going to see here. The demo song that got me interested in them is on it. I have another one..."All Little Devils" (?) but I don't like that one. Creepy lyrics. However Autumn Leaves is at least half of what the bands name implies. Definitely dismal. There's six band members. Two of which are female vocalists. Sounds great, even with the low quality production. There's a million things going on at once (in the second track...there's a chain being lowered to the ground..and up again as part of the music...At least it sounds like that), that you have to listen hard to notice them. There's one part where the chick screams/sings "Never, Never, Never!" and it lasts 30 seconds. I love that part.
---
Playing Time: 46:00 &nbsp Tracks: 8 &nbsp Favorite: 1, 2, 7
Terje Refsnes/Napalm Records

Tracklist:
1. An Autumn Leaf...
2. Simply Dead
3. A Thousand Rivers
4. Mistress Tears

5. Carven
6. Spire
7. In Remembrance of a Shroud
8. Splended Horror
Lineup:
Kristoffer Austerheim
Ole K. Helgessen
Frode Clausen
Keltziva
Elin Overskott

Drums
Vocals/Bass
Guitars
Vocals
Keyboards
---
"We who run from the presence of the sun, By the voidant bitter gleam, we chase the darkness like a dream. All with weary tasks fordone, escape the serpent's tongue. To catch the shadow, let the substance fall, Like the sun's bright beam, entangled in melancholy. Entangled in the black roars, of an image's stream."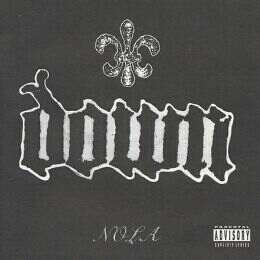 This is one of those projects where a bunch of members from other bands get together and make a CD. It includes Phillip Anselmo (lead singer of Pantera), and Pepper Keenan (mentioned earlier), and three members from Crowbar and Eyehategod. It turned out pretty well. I usually skip past tracks 2-5, but other than that this CD is a gem. Awesome sound (NOLA is for New Orleans, LA), somehow actually makes me think positively my home city. A couple of songs sound the same, others are completely different. "Bury Me in Smoke" (Most people's favorite on the disc) starts out good, but then drags on far too long. "Jail" has a nice depressing melody to it. "Temptations Wings" has the best guitar solo that I can think of.
---
Playing Time: 56:38 &nbsp Tracks: 13 &nbsp Favorite: 1, 5, 6, 7, 8, 9, 10, 11, 13
Matt Thomas/Eastwest Records ©1995

Tracklist:
1. Temptation's Wings
2. Lifer
3. Pillars of Eternity
4. Rehab
5. Hail the Leaf
6. Underneath Everything
7. Eyes of the South

8. Jail
9. Losing All
10. Stone the Crow
11. Pray for the Locust
12. Swan Song
13. Bury Me in Smoke

Lineup:
Jim Bower
Phillip Anselmo
Pepper Keenan
Kirk
Todd

Drums
Vocals
Guitar
Guitar
Bass
---
"This time it's real. It's a love that I feel. I may be tainted but God knows it's good to me, 'causeyou see - I leave my woes, At stranger road dispose, and let the sun back on my face"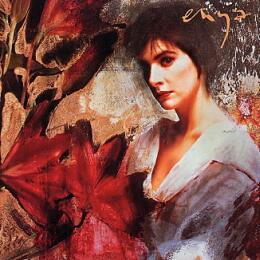 The oldest (as in, how long it's been owned) CD on the page, Enya is always a great listen. It just soothes the soul. Sometimes it makes me think evil thoughts...but they pass quickly, so no mind. Such a clear, beautiful voice combined with little simple melodies. Some happy :) , some sad :( . All of it is worth the $6.99 I payed for it at the used CD store.
---
Nicky Ryan/Reprise Records ©1988

Tracklist:
1. Watermark
2. Cursum Perficio
3. On Your Shore
4. Storms of Africa
5. Exile
6. Miss Clare Remembers

7. Urinoco Flow
8. Evening Falls
9. River
10. The Long Ships
11. Na Laetua Geal M'oine
12. Storms in Africa II
Lineup:
Enya






Vocals





---
"Doo-doo-bee doo boo. Doo-doo-bee doo boo. Sail away, sail away, sail away. Sail away, sail away, sail away. Doo-doo-bee doo boo."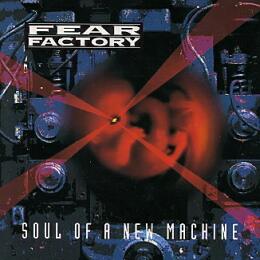 I don't know how long Fear Factory has been in the Death Metal scene...but they have some pretty old stuff. This is (I think) their second album...made in 1992. What made me interested in them was the Scumgrief remix on the 'Hideaway' soundtrack (I bought it because of the Front Line Assembly song that sounds like Pantera's Walk). So I went looking for the unremixed version of it and this is where I found it. If you've ever wondered what death metal was...this is the CD to listen to. Talk about rough vocals. I'm surprised the guy hasn't coughed up a lung. The music is fast and choppy...not my cup of tea...but I respect it all the same. A high level of skill is needed to do what Fear Factory does here...and that seems that that's all they are out to prove. It's got some great little riffs...Some of it is actually energizing. My main problem with the CD is that it is VERY repetitive. Gets on me little nerves after a while.
---
Playing Time: 55:13 &nbsp Tracks: 17 &nbsp Favorite: 1, 8, 12,
Colin Richardson/Roadrunner ©1992

Tracklist:
1. Martyr
2. Leechmaster
3. Scapegoat
4. Crisis
5. Crash Test
6. Flesh Hold
7. Lifeblind
8. Scumgrief



9. Natividad
10. Big God
11. Arise Above Oppression
12. Self Immolation
13. Suffer Age
14. W.O.E.
15. Desecrate
16. Escape Confusion
17. Manipulation
Lineup:
Dino Cazares
Burton C. Bell
Andrew Shives
Taymond Herrera

Guitars, Bass
Vocals
Bass
Drums
---
"Smell the rats of deviance, Coursing through your veins, Rotting faith in yourself, Confined alone to decay. I've seen your wounds, that you can't hide. You bleed well, with the rats inside"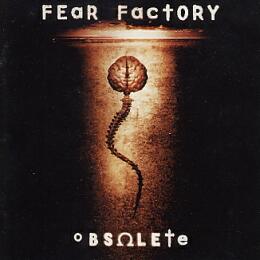 Most people see Fear Factory from what they hear of their songs in the Test Drive video game series. Others hear the somewhat annoying song 'Cars' that was on the radio for a time. I wonder how many of them actually went out and bought this CD because of those things (yes, I know that the songs on Test Drive were from Re-manufacture...awful CD by the way), and what they thought after listening to it. It has just about the same style. Fast, choppy, repetitive music. The image portrayed is almost completely different now. There's even a story inside the lyric book in the background about someone surviving a nuclear holocaust or something....So now the whole world is ending...and not just you. If not for the repetitiveness, I would like this CD very much. Edgecrusher is a very catchy song...has some techno influences...only 3 minutes long...but I still skip past it after two of them.
---
Playing Time: 48:57 &nbsp Tracks: 10 &nbsp Favorite: 2
Rhys Fulber?/Roadrunner ©1998

Tracklist:
1. Shock
2. Edgecrusher
3. Smasher/Devourer
4.Securitron
5. Descent

6. Hi-Tech Hate
7. Freedom or Fire
8. Obsolete
9. Resurrection
10. Timelessness
Lineup:
Dino Cazares
Burton C. Bell
Christian Olde Wolbers
Raymond Herrera

Guitar
Vocals
Bass
Drums
---
"Break of the Edge-crusher, BreakoftheEdge-Crusher, Break-of-the-Edge-CRUSH-ERRRRR"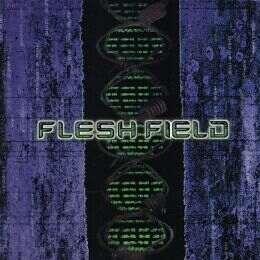 I wish all techno music were like this. This is the only CD of that genre that I own. I first found out about it by a random song download on Napster of all things. Heretic was the one I downloaded. I liked it very very much. I went out looking for it...Of course stores couldn't order it (not on their stupid computers), but I found it on the shelve at Musik Hut. So the whole thing (except a couple of songs) is mind shattering. Fast paced, unrepetitive industrial techno. I don't even know it that's the right thing to call it. There's a male vocalist and a female vocalist. I don't much like the contrast, but when individualized they go good with the music. This CD should not be at the bottom of this page. It's one of my favorites.
---
Playing Time: 69:37 &nbsp Tracks: 13 &nbsp Favorite: 1, 3, 6, 7, 12
Strategy/Inception Records

Tracklist:
1. Heretic
2. Inside
3. Overload
4. The Plague
5. Silicon Skies
6. Where Angels Go to Die



7. Prophecy
8. My Savior
9. Utopia
10. Animal
11. Fallen Angel
12. Cyberchrist
13. Prophecy (A23 mix)
Lineup:
Ian Ross
Rian Miller





Vocals, Programming
Vocals




---
"Hide me from your wicked eyes, And tell me some sinful lies, Take me down underneath, Let me drown. Let me bleed. I can't forget what they did to me, My wounds have yet to heal, And I don't regret what I do believe, And what I think is real"